This article describes the information displayed and accessible within each auction event on the AuctionBuilder Dashboard.
This article contains the following sections:
Auction Events
---
The AuctionBuilder Dashboard lists all of the Proxibid events that have not yet been archived or deleted. Each section contains a different auction event. Within each event is information relating to the event's registered bidders (Bidder Participation), the number of catalog views, the number of pre-bids submitted, and the total of all pre-bids.
Each section also contains a graph displaying daily bidder participation over the last 14 calendar days. Hover over a column to see how many bidders participated in the event on a particular day. Weekends are in light blue, while weekdays are in dark blue.
Links located at the bottom of each event section open a different auction management page, each of which are described below.

Listing
---
Click the Listing link to edit the listing, which contain all of the settings selected when creating an event.
Payment & Terms
---
Click the Payment & Terms link to edit Seller Company Information, Payment Instructions & Options, Event Details, and Automated Buyer Correspondence. For more information, see Payment & Terms.
Catalog
---
Click the Catalog link to open the Catalog Generator to add or edit lots. For more information, see Cataloging: Building via Catalog Generator.
Reconcile
---
Once an auction has finished, click the Reconcile link to confirm or edit winning bidders. For more information, see Reconcile Lots.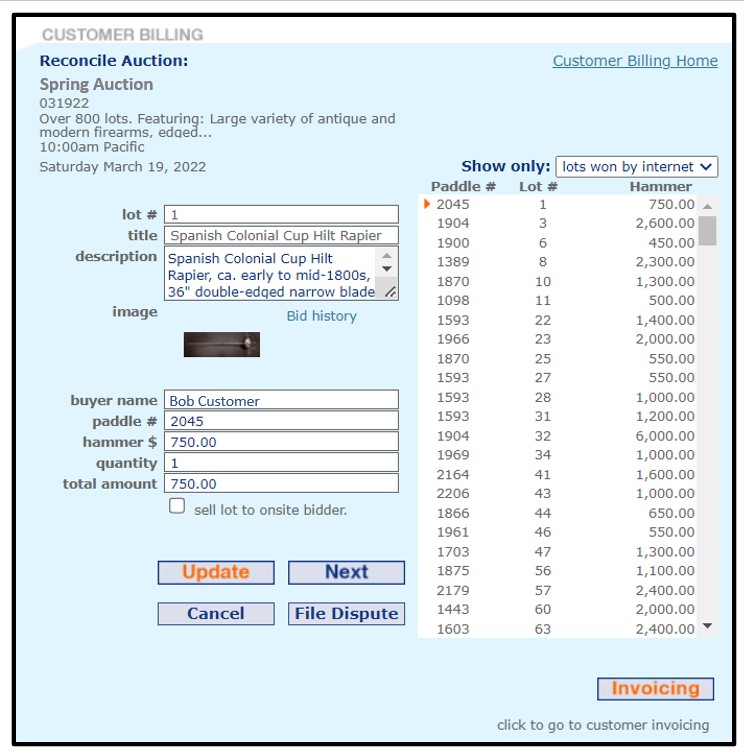 Invoice
---
Click the Invoice link to review, edit, print, and send invoices to winning bidders. For more information, see Invoicing.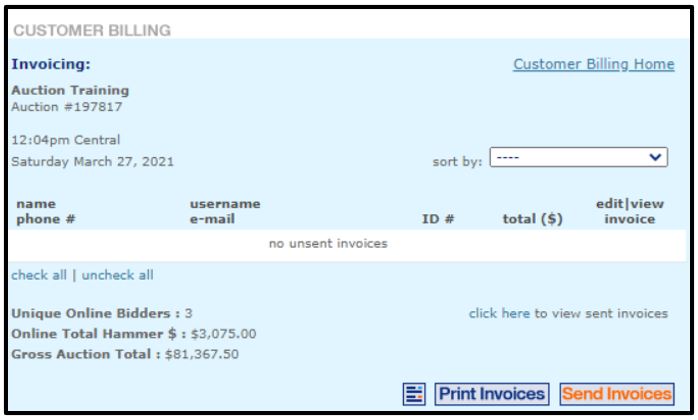 Announcements
---
Click the Announcements link to create announcements about the auction for bidders to see. For more information, see Announcements & Downloads.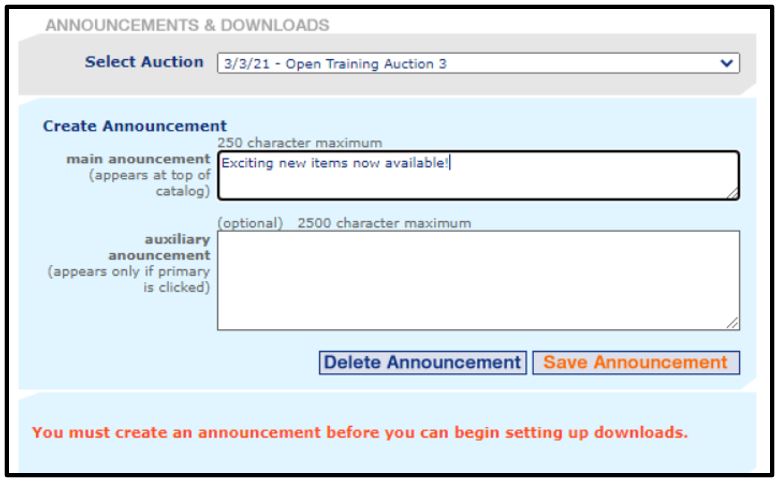 Pre-Bids
---
Click the Pre-Bids link to display the most current pre-bid information for the auction. Click on any User Name to view the bidder's profile. Click on any Lot Title to view the lot as it appears on Proxibid. Clicking on a Lot# it will display the pre-bid history for that lot.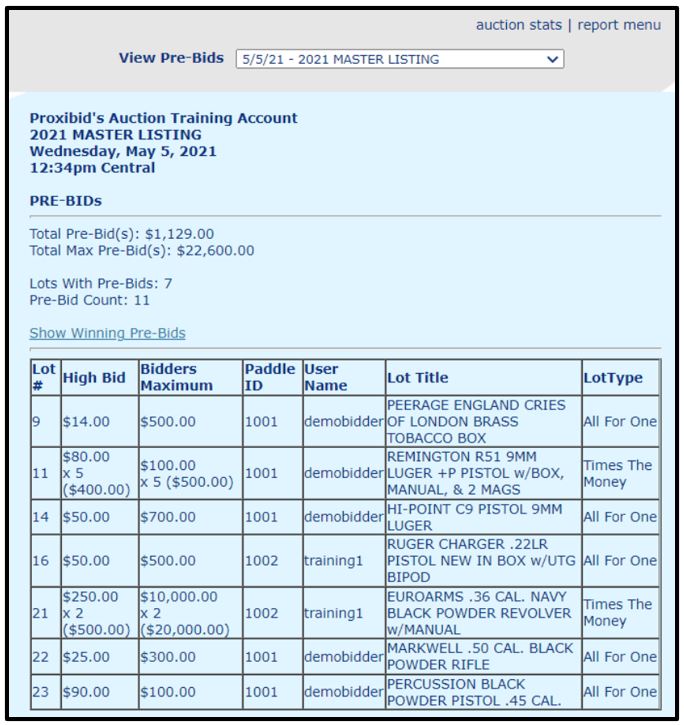 Stats
---
Click the Stats link to view the auction's statistics. This section provides real time metrics for the selected auction. Financial results as well as lot information can be found within this section. For more information, see Reporting.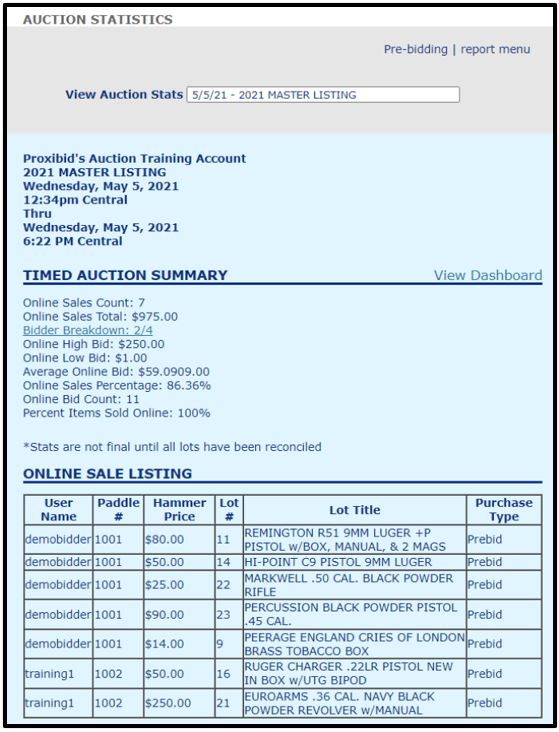 Edit Items
---
Click the Edit Items link to make edits to lots individually or in bulk. For more information, see Edit Lots.